Soar higher & work smarter with boom lifts
Lifting platforms for multiple applications
Experience the power of reaching new heights with our exceptional boom lifts. Designed to elevate your productivity and efficiency, our boom lifts provide safe and reliable access to elevated areas for construction, maintenance, and various tasks. With their versatile reach and advanced features, our boom lifts empower you to take on challenging projects with ease. Whether you need to work at heights or navigate obstacles, our top-of-the-line boom lifts deliver unmatched performance, allowing you to elevate your potential and achieve remarkable results. Elevate your projects to new heights with our boom lifts today.
AUTHORIZED GENIE DEALER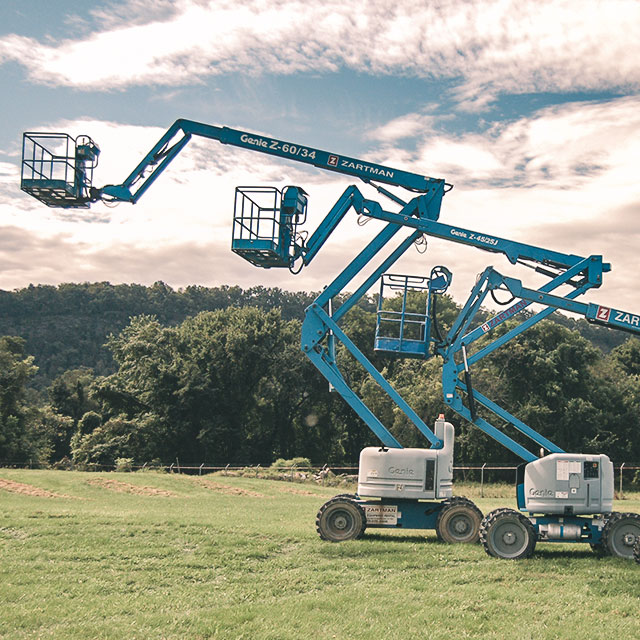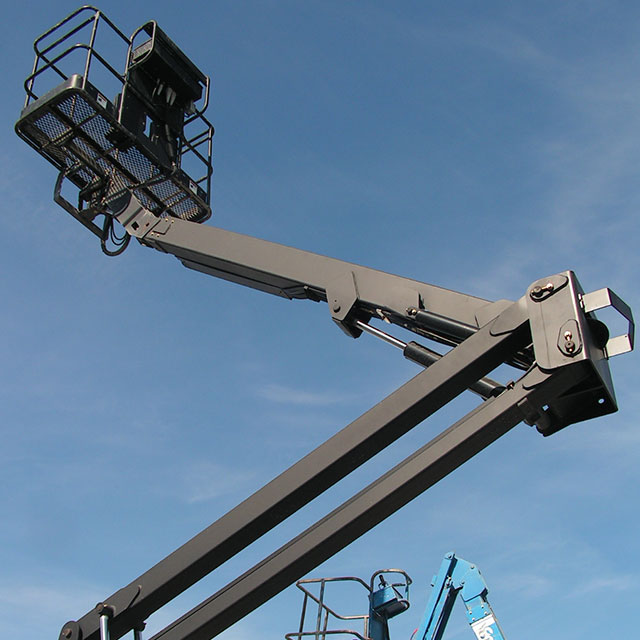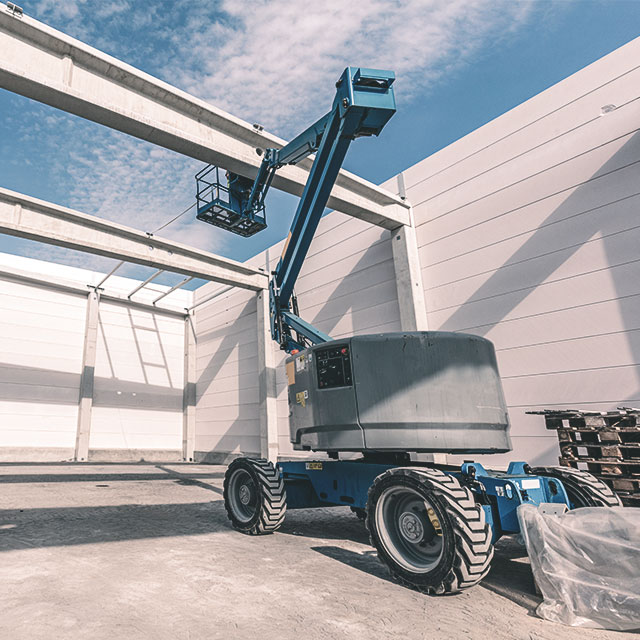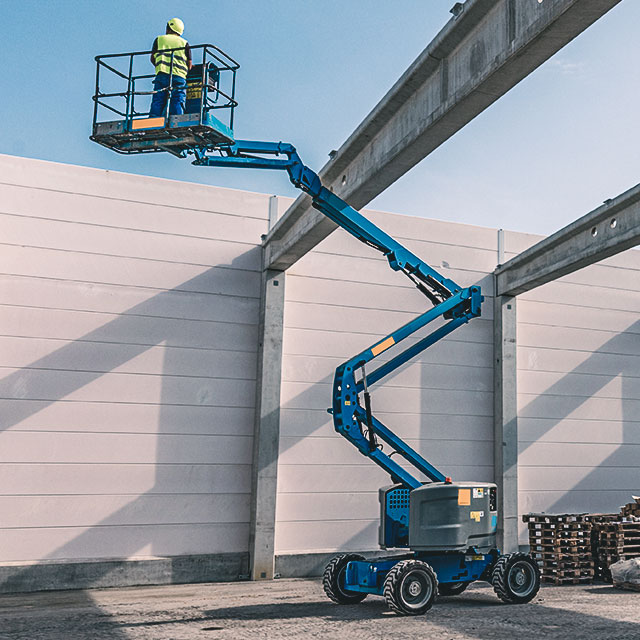 45' Boom
High-float telescopic boom
Our high float telescopic booms are designed to perform heavy-lifting tasks in sensitive ground conditions, such as sand and mud. These boom lifts are engineered to enhance working efficiency and offer greater horizontal outreach and perfect for work in areas with limited access. When 45' of straight up and outreach is needed our straight booms will answer the bell, however when there is a desire to go up and over our articulating booms are perfect with 25' of articulating boom and 20' of telescoping stick boom.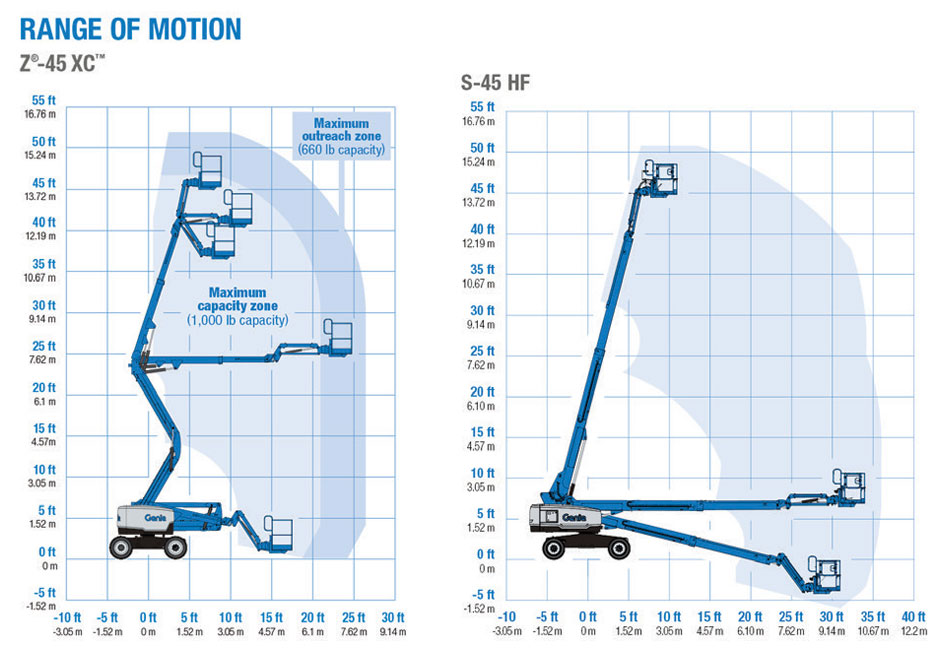 65' Boom
High-float telescopic boom
Able to perform a wider range of heavier lift tasks on construction and industrial jobsites with our 65' telescopic booms — offering a dual lift capacity of 660-lb unrestricted and 1,000-lb restricted and up to three people on board. These models are also available with a fixed, four-point track system that allows contractors to work any time of the year. Straight and articulating units available.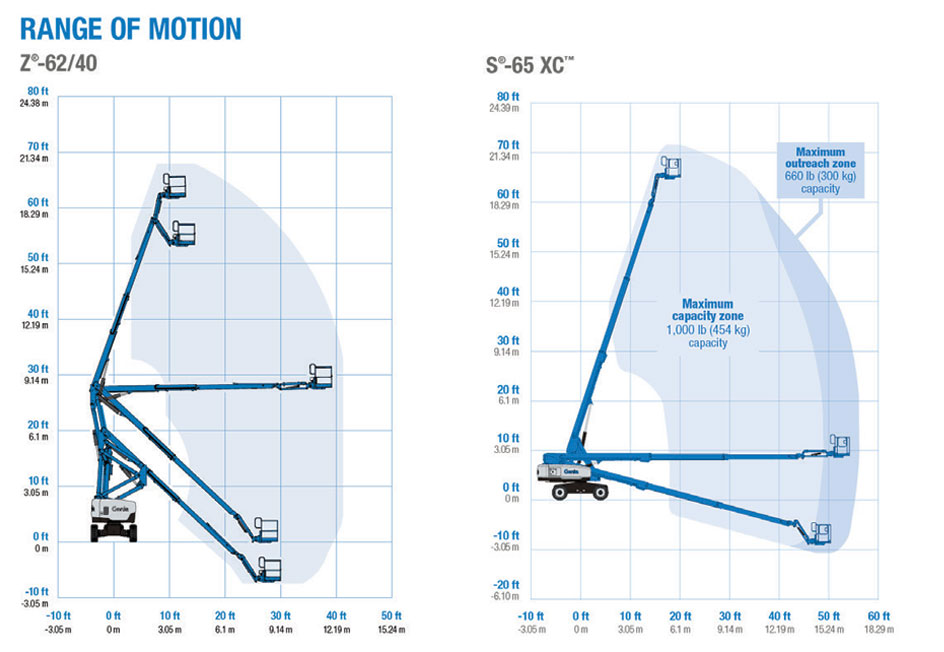 85' Boom
Long reach telescopic boom
We are continually supplying the newest generation of booms that retain productivity features to enhance the customers' ability to get the job done. Our 85' booms are perfect for that long reach and heavy lifting job with its restricted 1000-lb. platform capacity. Units also come equipped with 4WD and positive traction drive which maintains equal power to all drive wheels making it ideal for your jobsite. Straight and Articulating units available.
Ultra Boom
Long reach telescopic boom
Our fleet of Ultra Booms are the largest in available in the peace region. With multiple telescoping and articulating booms ranging from 125' in range to 150' Big Stick Rentals carries the largest boom lift available in the region! These booms are designed to perform in even the most extreme construction, maintenance, telecommunications, gas and oil, chemical maintenance, and large utility applications.
Tell us exactly what you need & we'll do the rest!